Spain: Internet Resources
Associations
Cultural Organizations
Academic Gateways
Bibliographic Resources
Subject Links
Government Sources
Spanish Universities
Libraries & Archives
Museums
Newspapers
Journals
Publishers & Bookstores
Television & Radio
Forums
Dictionaries
Business
Search Engines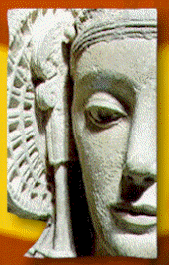 ---
---
Labyrinth Library: The Labyrinth provides free, organized access to electronic resources in medieval studies through a World Wide Web server at Georgetown University. Links to Iberian texts.
Iberia: Resources for Iberian studies from the UC Berkeley Library.
Spanish Studies Home Page: Gateway to Spanish literature and history resources from George A. Smathers Libraries - University of Florida.
---