Spain: Internet Resources
Associations
Cultural Organizations
Academic Gateways
Bibliographic Resources
Subject Links
Government Sources
Spanish Universities
Libraries & Archives
Museums
Newspapers
Journals
Publishers & Bookstores
Television & Radio
Forums
Dictionaries
Business
Search Engines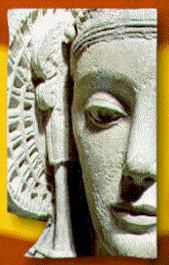 ---
---
WESS-WEB: The Association of College and Research Libraries, Western European Studies Section. This link is specific to Iberian Studies.
PhiloBiblon: A project to construct a bio-bibliographical database of early texts produced in the Iberian Peninsula and to provide online access to this information. PhiloBiblon consists of three separate bibliographies:
CINDOC-Historia: The History Department of CINDOC selects and indexes Spanish scientific periodicals containing historical information. CINDOC-Historia has created three databases:
ICYT: Database on science and technology
ISOC: Database on human and social sciences
ALAT: Database on Latin America
ECOSOC: Database on economy, sociology, anthropology and political science
ISOC-ARTE : Database on art and music
JURIDOC: Legal database
LIN-LIT: Database on language and literature
PSEDISOC: Database on psychology and education
URBISOC: Database on geography, urban studies and architecture
ISOCFIL: Database on philosophy
ISOC-DC: Database on library and political sciences
IME: Medical database
CIRBIC: Union Catalog of the CSIC libraries
DATRI: Database on research results from OTRI/OTT.

Cervantes International Bibliography Online (CIBO) The CIBO is a comprehensive bibliography of studies, editions, and translations of Cervantes's works.
Cervantes Digital Library (CDL) The CDL contains several electronic editions of Cervantes's complete works, including flexible interfaces and search engines with multiple options for searching and displaying results. Copies of his comedies, plays, and other related works are located in the CDL.
Cervantes Digital Archive of Images (CDAI) The CDAI aims to develop a digital archive of photographic images on Cervantes's times and works suitable for teaching and research purposes. The CDAI is currently being revamped for better search capabilities.